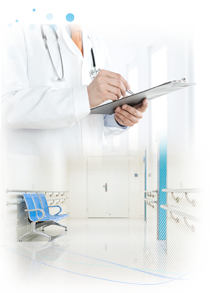 In a growing number of sectors it is vital to control particles in suspension to avoid contamination that may alter the quality of products or could even cause infections.
The correct use of our materials helps maintain high levels of hygiene, reducing cross-contamination, risks of infection in common areas, critical care, catering areas as well as food preparation areas.
Wipers and special cloths for the health environment, complete cleaning systems with microfibre and a wide range of products for hospitals and the healthcare sector (clinics, labs).
Hilados Biete has a range of specialized products in the hospital and healthcare environment, hospitals, clinics and laboratories.