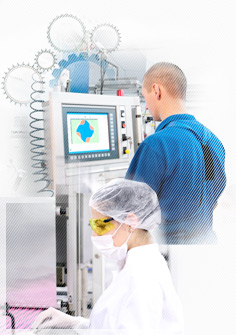 The increasingly demanding needs of the industry in terms of hygiene and safety lead us to develop new products and systems.
Special technical wipers for all sorts of industrial cleaning: graphic arts and lithography (absorption of ink and solvents), delicate machinery (picking up residues, grease and oils), automotive sector, workshops and repair shops, food industry.
Lint-free wipers, with minimum fibre detachment for the electronic industry, pharmaceutical industry, operating rooms, clean rooms or controlled atmosphere chambers with a nil-tolerance requirement.
Hilados Biete has a range of specialized products in the industry